The Saint Jude Gift Shop
The items below are available for the donation amount listed. All monies received go to support this website, providing hosting and maintenance, and preventing spammers from taking over the pages with inappropriate messages. It requires constant daily work.
Your donations are truly needed and greatly appreciated.
At the moment shipping is only available to United States and Canada. We are working on arranging for international delivery.
At check-out please list the correct address to ship to.
---
NOW AVAILABLE:
More than just necklaces, these are healing agents - spiritual tokens to brighten your spirit and soothe your soul.
Item #1 - Silver Pendant Necklace
A beautiful silver alloy two-sided medallion with 24 inch silver alloy necklace chain. One side features Jesus on the cross and the other Saint Benedict. The medallion is approximately 24x21mm (slightly under 1 inch diameter), necklace chain 61cm.
Free shipping to USA.
Shipped to you for a donation of only $10. ORDER HERE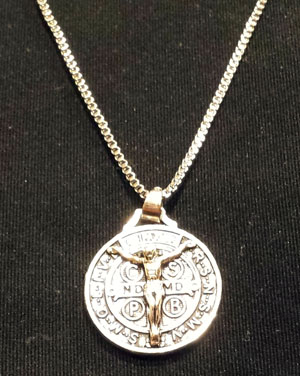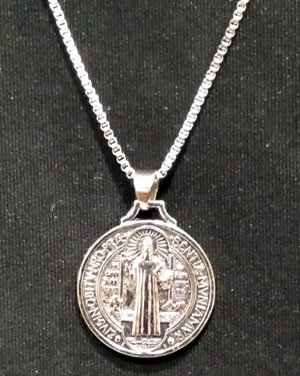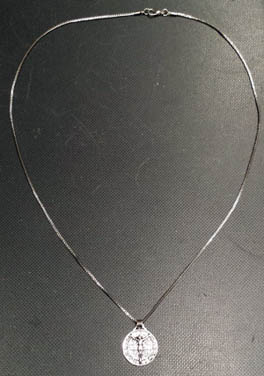 ........................................................................................
Item #2 - Silver Sacred Cross
This beautiful antiqued silver alloy cross of the crucifixion comes on a 30 inch genuine leather necklace cord. Extraordinarily elegant in its simplicity, the cross measures approximately 45x29mm (1 3/4 by 1 1/4 inches).
Free shipping to USA.
Shipped to you for a donation of only $7.50. ORDER HERE